Your holiday in Tuscany walking & relaxing
Outdoor Activities in agriturismo
A holiday that regenerates the mind and body. At Villa Grassina you will have plenty of time to relax e and indulge in your passions, doing healthy exercise and making the most of your holiday in Tuscany.
We offer many opportunities for enjoyment and outdoor sports, immersed in the beautiful nature that surround us. We provide sport facilities and relaxing areas for that well-deserved rest and there are many hiking trails to explore and discover the wonders of our region.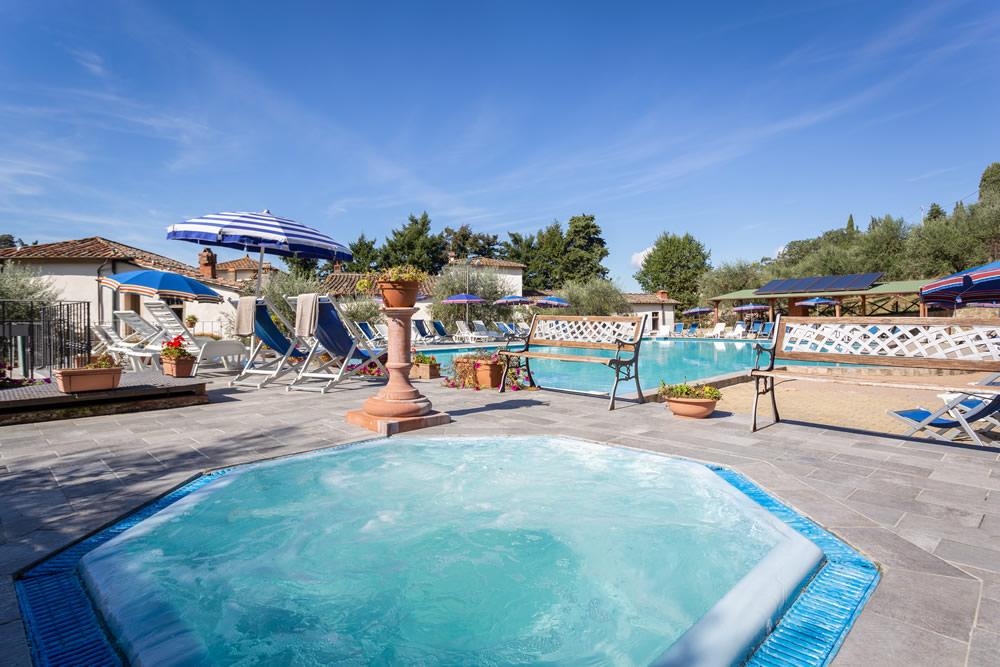 To enjoy in the agriturismo...
Facilities at Villa Grassina
Swimming pool 20 x 10m. Open 01/05 - 31/10
20km of marked paths for walking and cycling
Jacuzzi
Table tennis
illuminated tennis court
Mountain bikes or road bikes with guide on request
Children's play area
Horse-riding
Itineraries to enjoy with mountain bikes